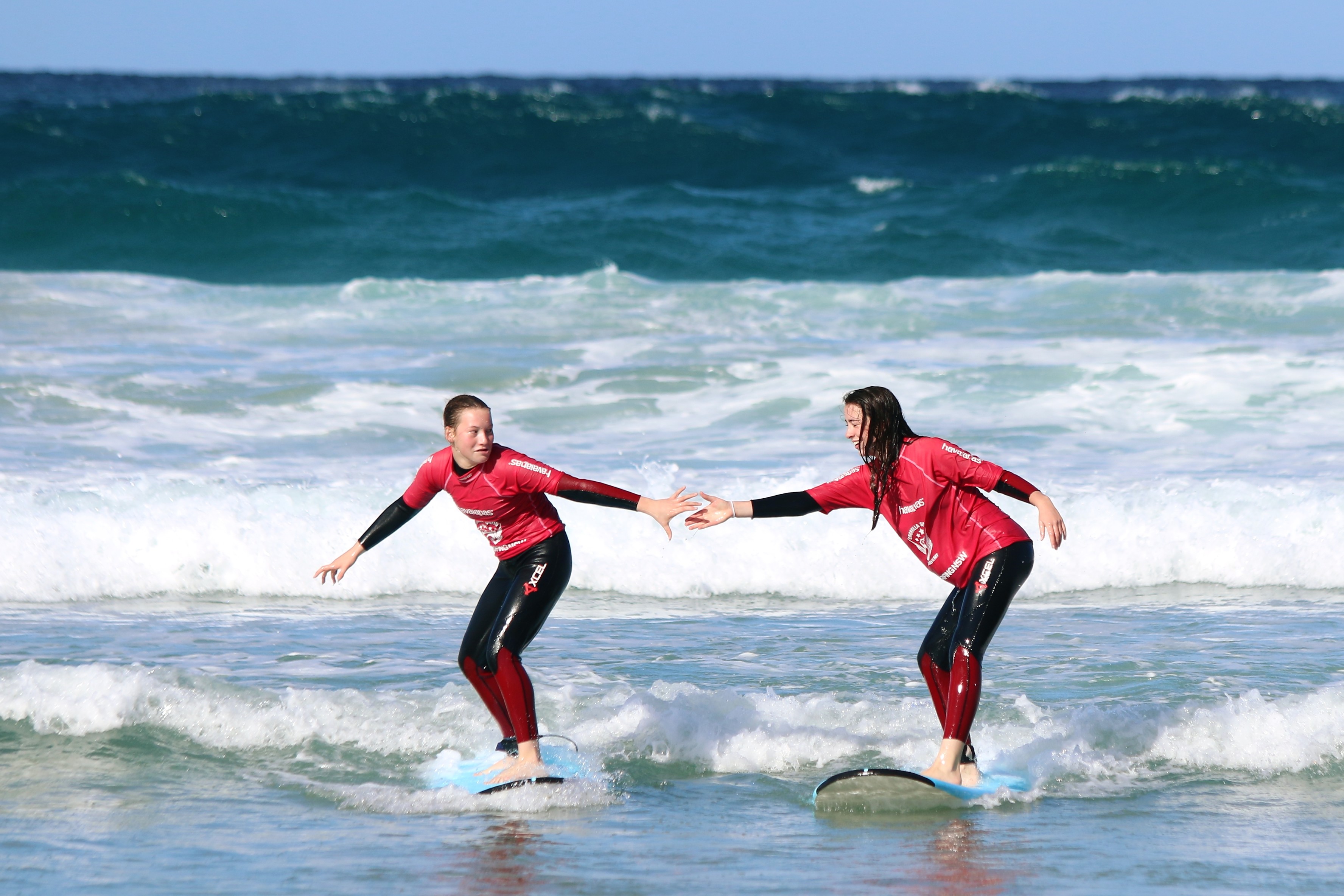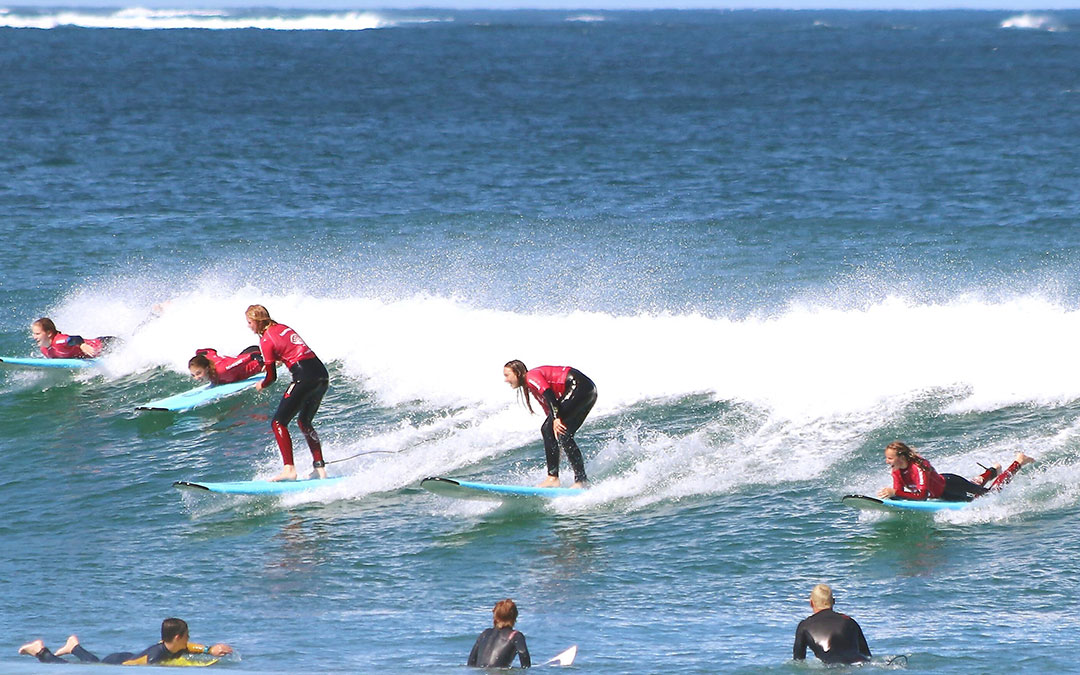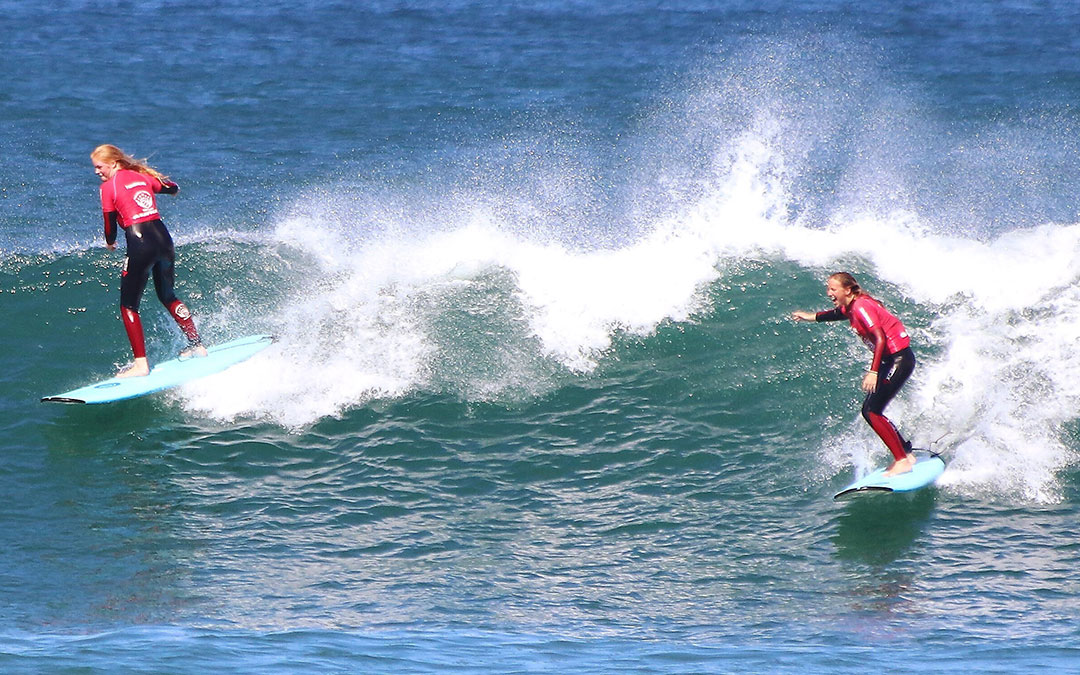 Safe surfing programs for school students
Cronulla Surfing Academy offer safe surfing programs for students for Primary and High School Groups.
Our surf safety, surf education, surfboard riding, body surfing, and body board programs are available all year round for students. All programs are tailored for the school and age of the participants.
Our program is run in conjunction with Surfing Australia's Safe Surfing Program and the NSW Education Department Risk Assessment guidelines. Our program is endorsed by the Australian Sports Commission.
CSA currently have a number of schools participating in our programs including: OLMC, Caringbah High, De La Salle Cronulla, De La Salle Caringbah, Aquinas College, Inaburra High School and Kurnell Public - just to name a few.
Classes can range from a 2 – 3 hour lessons or a one day course. We also have 1 hour courses for schools looking to book their students in weekly. Term bookings are usually one hour classes for an 8 – 10 week course.

MAKE AN ENQUIRY