Kids Holiday Surf Lessons + Programs

Loads of fun happening at CSA these holidays with options for everyone.
 Micro Groms Program for the minis aged 5- 9 years. Learn to Surf for 10 – 15 years and our Next Level Program for those wanting to focus in and improve their technique under the guide of our expert coaches. 
It really doesnt get better than the CSA All Day Programs.  Keep these kids busy, safe and having the time of their lives learning to Surf with CSA. 
New additions these holidays include Surf&Create with Tye Dye Tees, Surf&Skate with Lodown, and Surf&Cinema Day with Hoyts. 
Private Programs can be booked on request. Contact CSA on 0422878000 to enquire.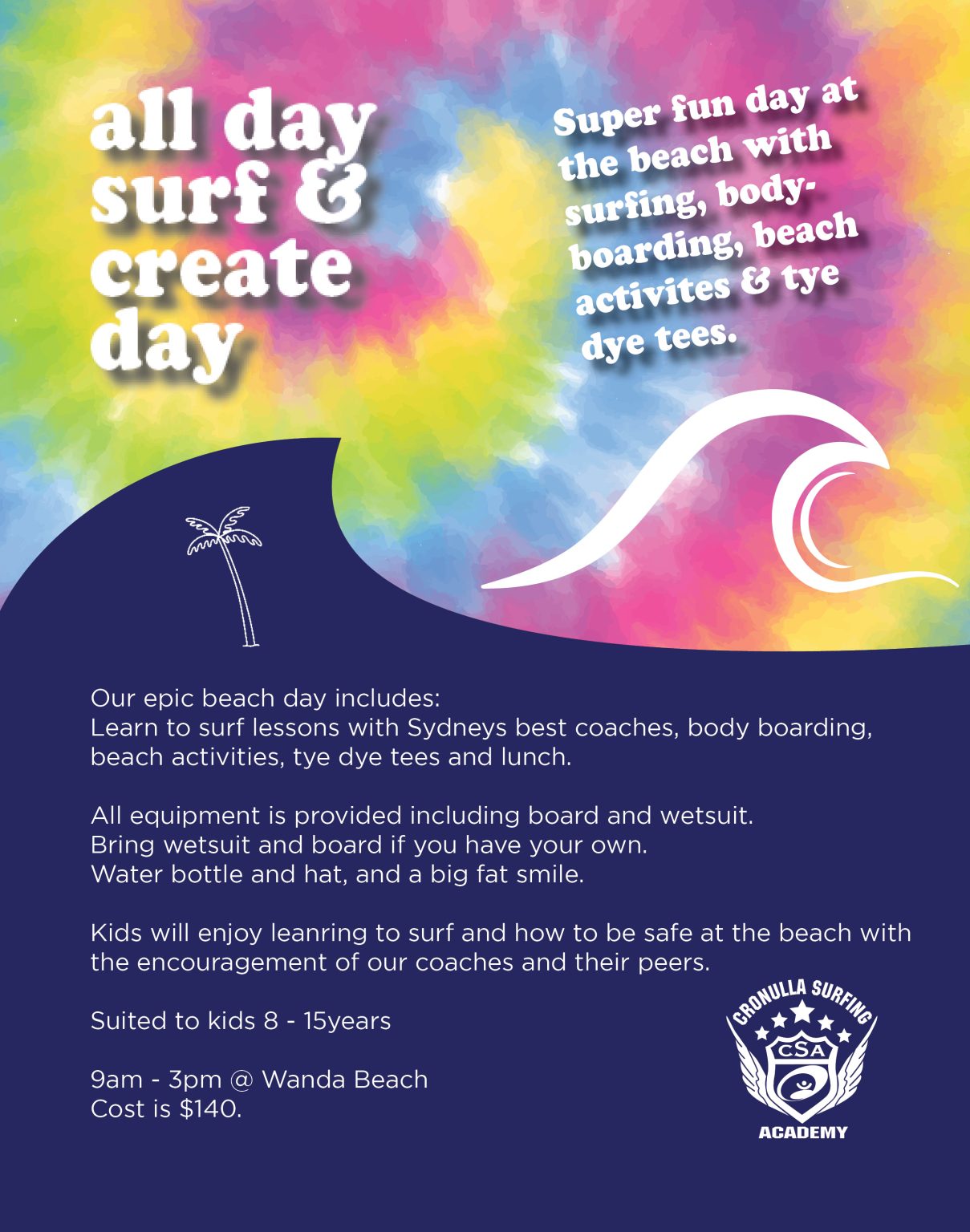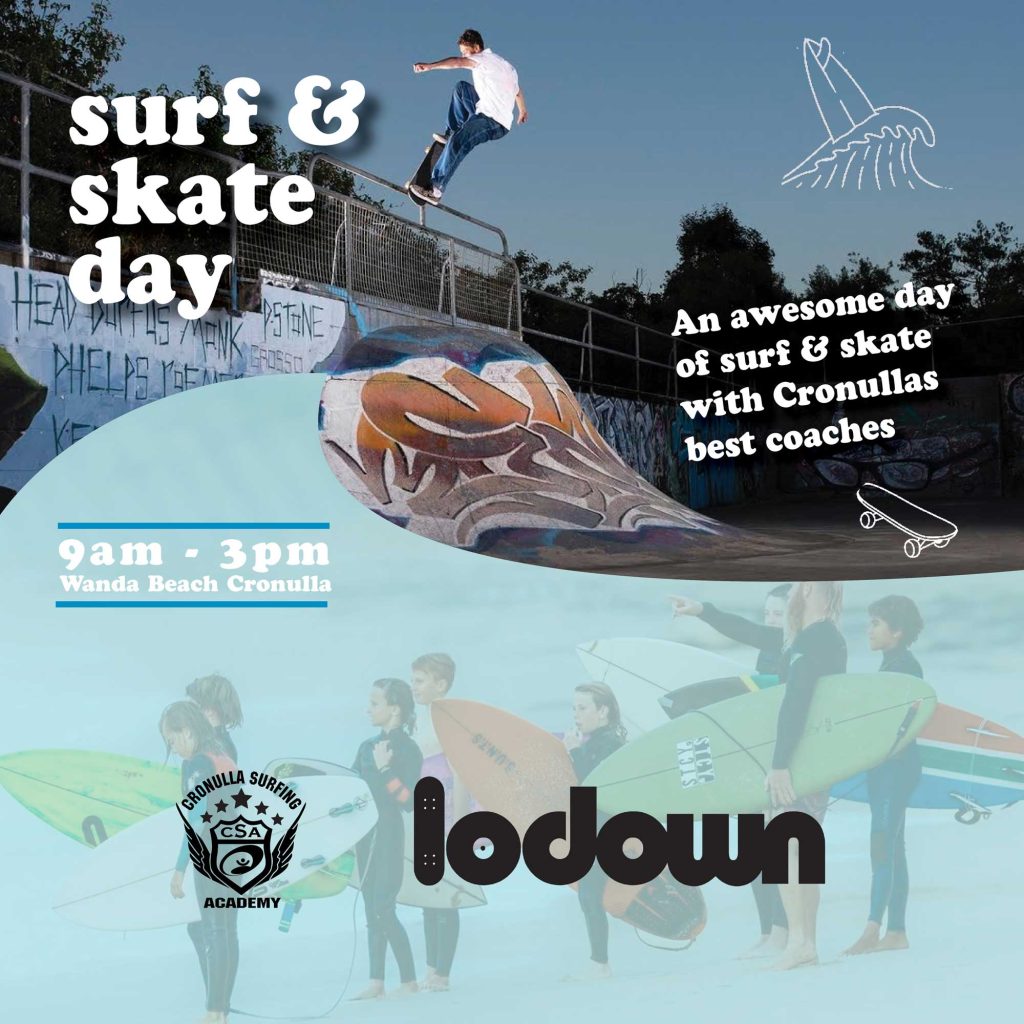 Spend the ultimate day at the beach with Cronulla Surfing Academy.
Our All Day Program includes Surf Session, Beach Activities and Lunch. Other activities including SUP, Gunnamatta Wharf Jumps, Flipout or Sutherland Leisure Centre may be included in the conditions require.
These holidays we have All Day Surf&Create Days with Tye Dye Tees and Surf&Skate Days with LoDown.
Program is 9am – 3pm so its a super fun way to keep the kids busy through the holidays.
The program is suited to all abilities for kids aged 8 – 13 years.
All Day Programs / Wanda / $140
Surf + Create
19 Dec – Surf + Create
22 Dec – Surf + Create
23 Dec – Surf + Create
6 Jan – Surf + Create
9 Jan – Surf + Create
13 Jan – Surf + Create
16 Jan – Surf + Create
20 Jan – Surf + Create
23 Jan – Surf + Create
What to bring:
Swimmers
Towel
Hat
Water bottle
Lunch and Snacks provided
Surf + Skate
5 Jan – Surf + Skate
12 Jan – Surf + Skate
19 Jan – Surf + Skate
27 Jan – Surf + Skate

What to bring:
Swimmers
Towel
Hat
Water bottle
Skate Board
Helmet
Pads
(If you dont have your own skate gear it can be hired at an additional cost)
Lunch and Snacks provided