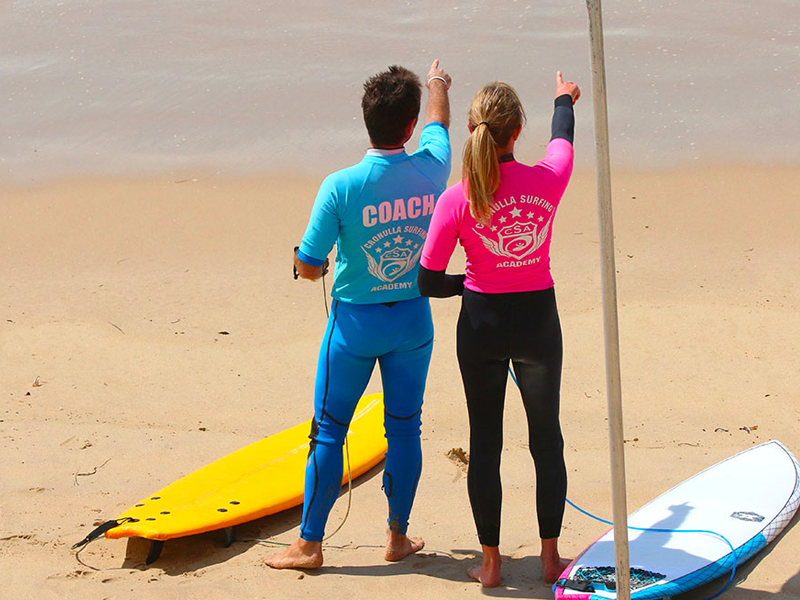 The ultimate tool to improve your surfing
If you would prefer a more personalized approach to learning to surf then booking a private class will ensure you get all the attention.
1 on 1 sessions, semi private and larger private groups are all catered for and the time and date is flexible to suit your needs.
Our Private Lessons are booked on request and can be arrange for just about any day (with notice). If you want to book a private or private group lesson please call CSA on 0422 878 000.
Prices
1hr Private / 1 Person / $140
1.5hr Private / 2 People / $90 per person
1.5hr Private / 3 People / $80 per person
1.5hr Private / 4+ People / $70 per person
5 Private Lessons for 1 person $650