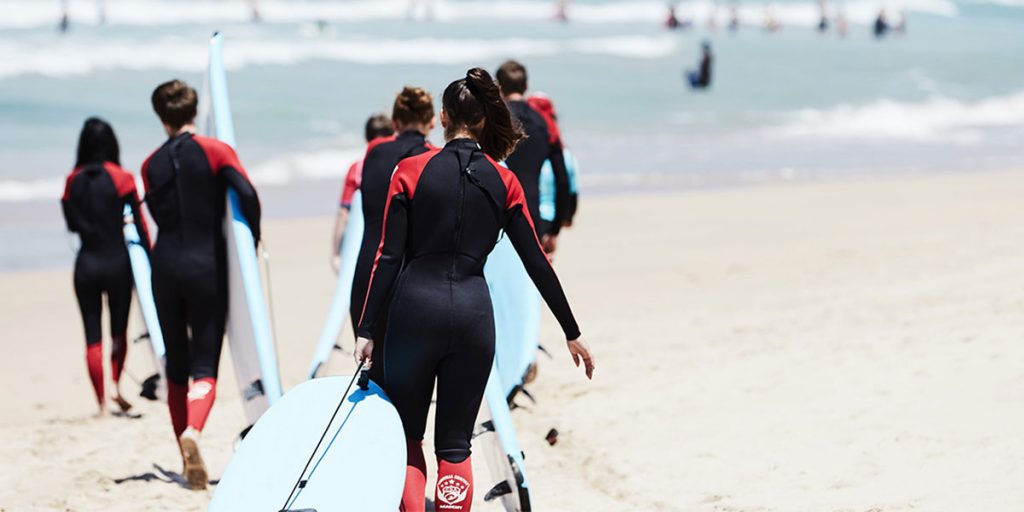 Develop ocean Safety and Beach skills with Cronulla's best surf coaches.
Cronulla Surfing Academy are leaders in surf education and
skills development for students in Sydney. We build fun and healthy activities into curriculums, tailored to each school.


Our ocean safety and surf program is designed to introduce children to basic water and beach skills in an active, fun and engaging way.


Our surf school offers a range of surf safety, surf education, surfboard riding, body surfing, stand-up paddle and body board programs all year round for students.


Our program is run in conjunction with Surfing Australia's Safe Surfing Program and the NSW Education Department Risk Assessment guidelines. Our program and Surf School are endorsed by Surfing NSW, Surfing Australia and the Australian Sports Commission.
School Programs can be booked as a 1 off session, over a number of days or as weekly school sports sessions.
Our Primary School Programs are suited to the sporting schools grants.