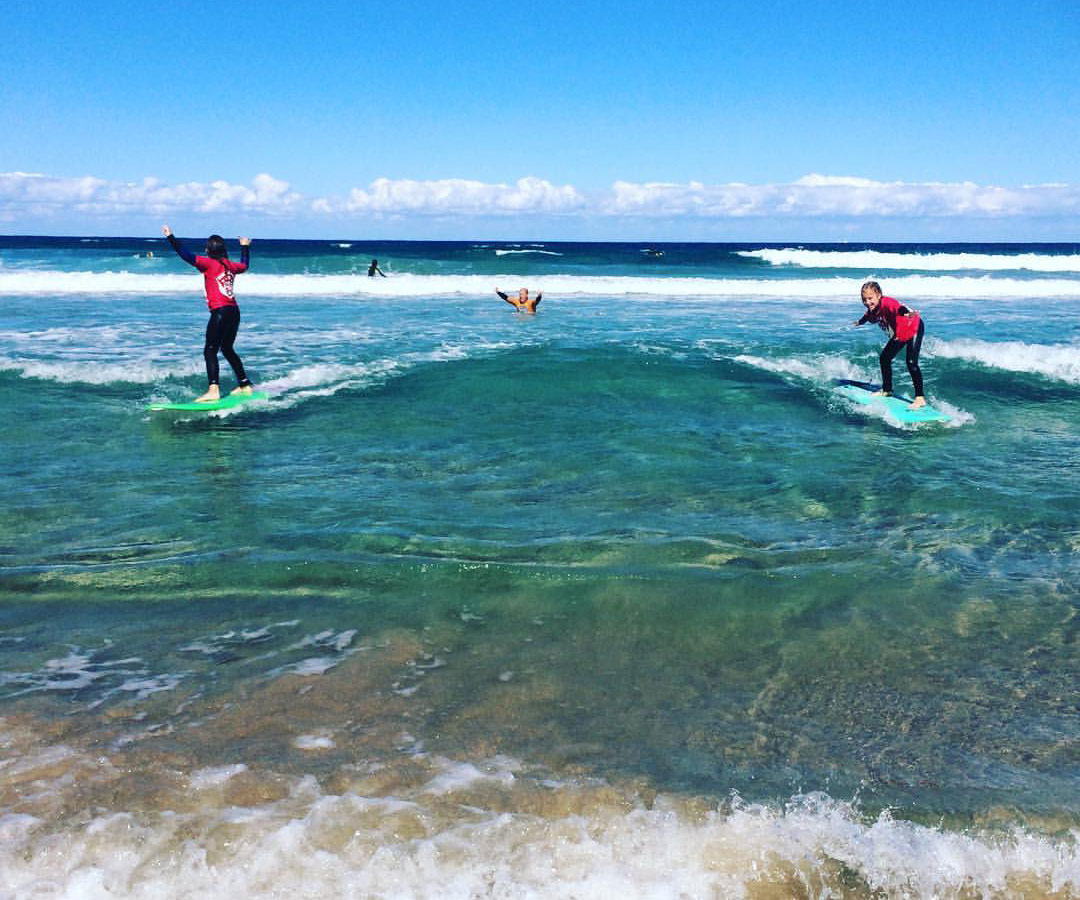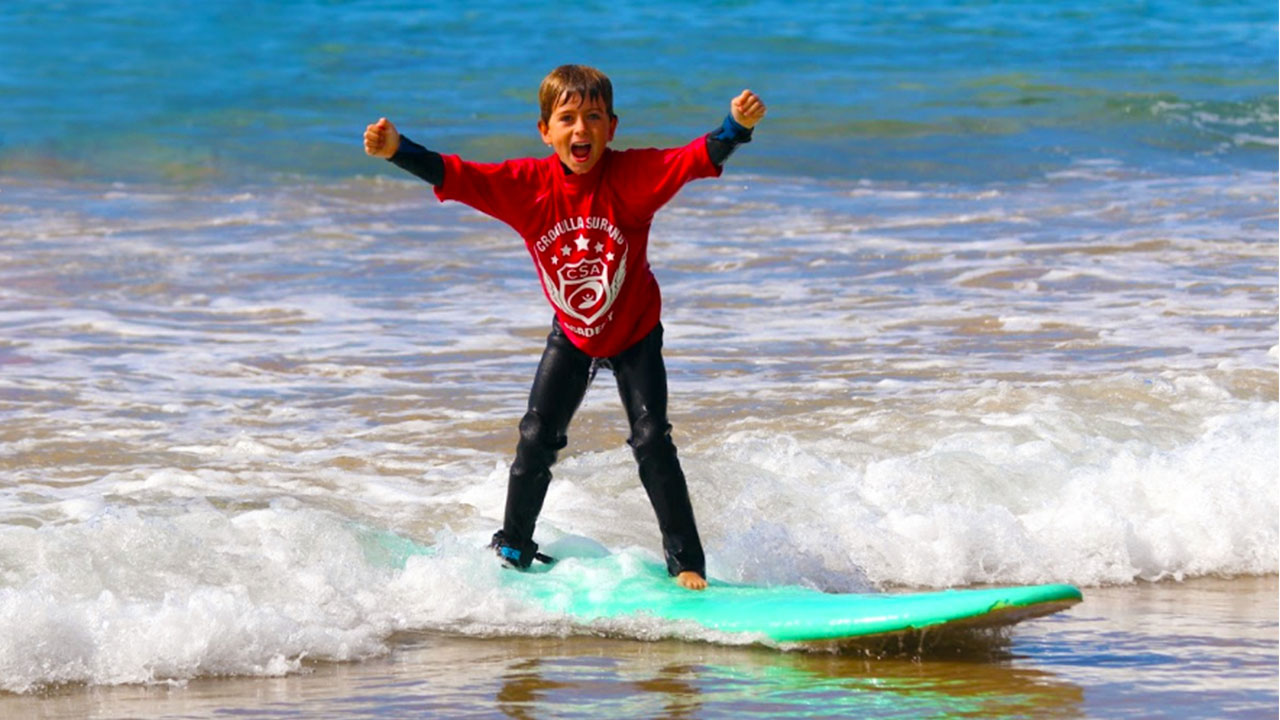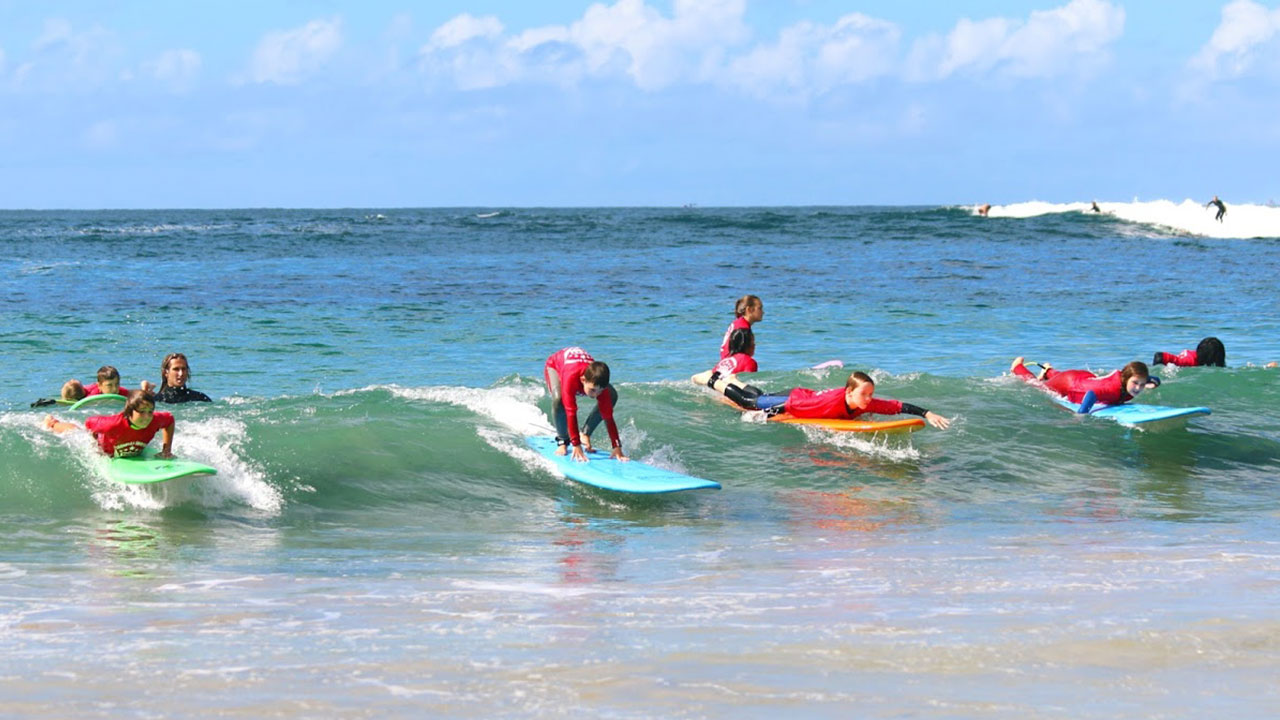 Learn to surf with Cronulla's best surf coaches.
We offer kids lessons year round.
Learn to surf in a fun and safe environment with Cronulla's best surf coaches. With all the equipment included our kids surfing lessons are a great way to build confidence at the beach and learn great surfing skills.
New to surfing? You have come to the right place. Our kids sessions suited to Kids of all surfing abilities aged 5 years – 17 years.
Blake and his team of experienced surf instructors run CLASSES DAILY for kids come rain or shine, even in winter.
On offer for the kids we have afterschool programs, weekend sessions (booked around the low tide), holiday programs and our famous learn to surf parties. We can also arrange small private groups if you would like to surf with your friends.
All kids are provided with the right surfboard, wetsuit and placed in the right ability group to get them having the most fun and learning quicker.
When you are ready to progress to the next stage in your surfing we have our Next Level Programs. Our coaches will let you know when its time for you to move into this group.
If you dont have your own board - its not a worry. All equipment is included.
PRICES
Flexible Lessons (book as often as you like)
Lesson packages are valid for 12 months and can be used for any of our sessions.
1 Session $60
4 Sessions $200
8 Sessions $320
8 Week Program $260 (8 consecutive weeks)
4 Day Holiday Program $160 (4 consecutive days)
BOOK A LESSON NOW