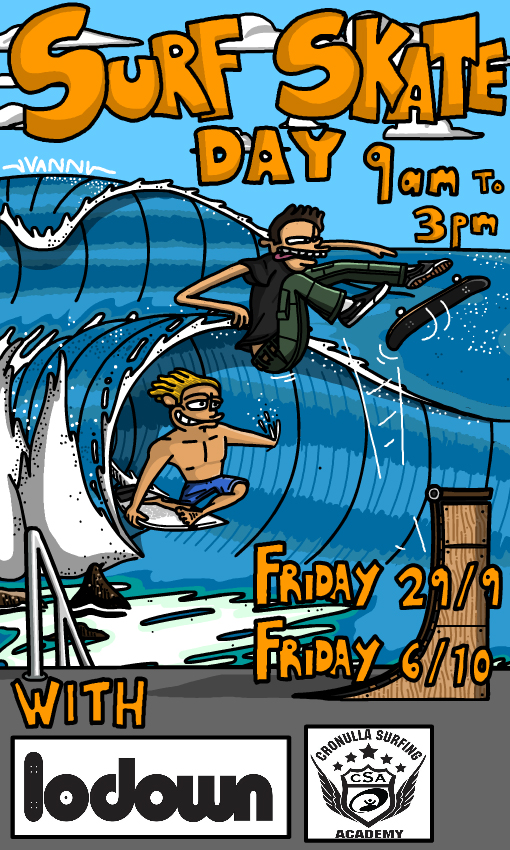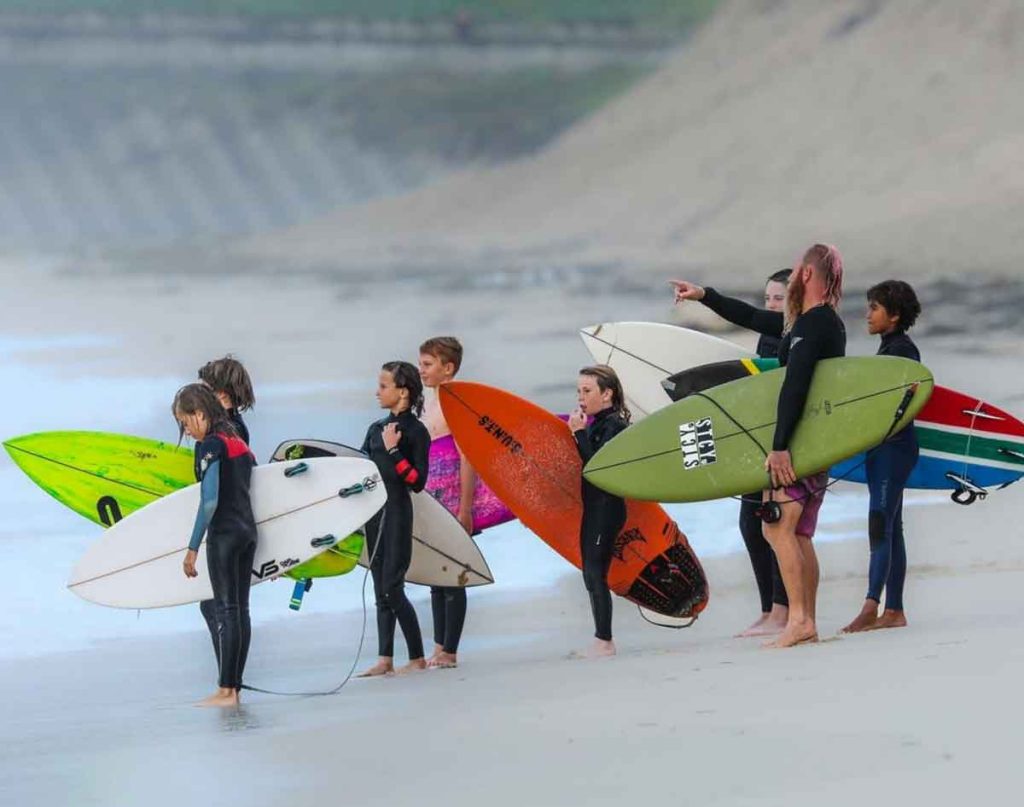 Froth out with CSA + Lodown
Share in the ultimate day of fun with CSA and Lodown for our Surf and Skate Day.
Surf with your fav coaches in the morning, snacks and lunch then off to Skate with the crew from Lodown.
Well be heading to Green Hills skate park and may visit other skate parks depending on the crew and crowds.
Bring your own surf and skate gear. Lunch and transport is provided.
If you dont have your own gear and need to use ours please let us know when you book.
Friday 29/9 and Friday 6/10 9am – 3pm

Pickup and drop off is on the lawn @ Wanda.
Cost is $150